About
Artist Statement
" the art of pictorial creation is so complicated it is so astronomical in it's possibilities of relation and combination that it would take an act of super human concentration to explain the final realization." Hans Hoffman

My work is compelled by my Buddhist and Spiritual practices.

The Buddha taught that : Everything is in a state of decay. Birth-Rebirth, Creation-Death.

In a state of heightened receptivity I am excavating ancient memories, experiences and identities. I call upon the unique characteristics of each medium to create pieces and fragments of mark making. Layers begin pulsating , dancing on the canvas. Time becomes 'all time'/ past and present merge.

I follow, wait, listen, follow….. a true work will always be a surprise/ the 'I' of me is not in command… How wonderful this place is …I am grateful to be an artist.


bits, pieces, fragments

creamy paint, dusty charcoal, inks, vibrating color

torn paper: painted, printed, inked

light and form /vapor - solid

s p a c i o u s ness

deliberate, spontaneous , embodied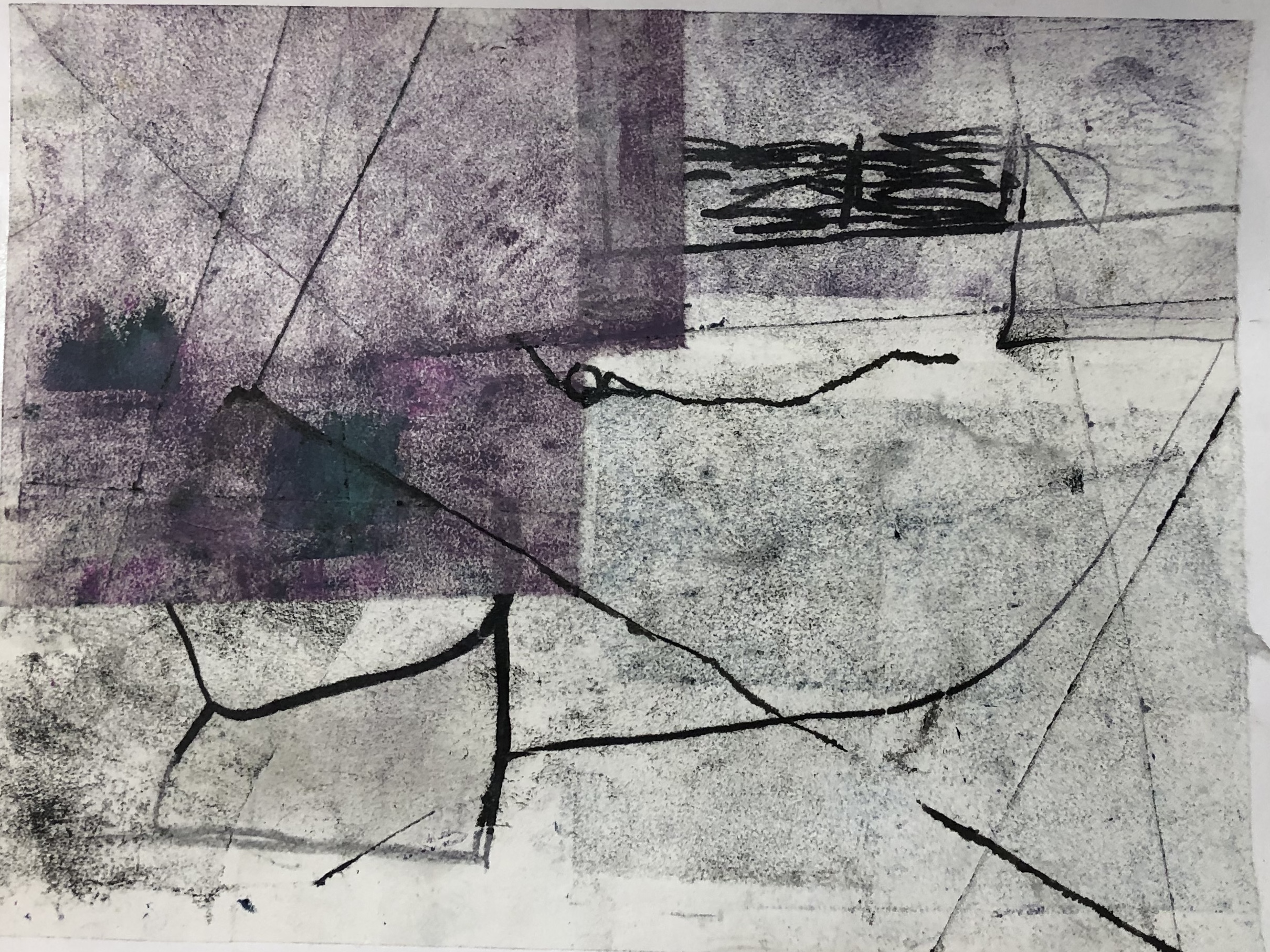 artist bio
My artist heart was first cracked open when, as a young teenager, I saw Michelangelo's Pieta at the New York World's Fair in 1964...
Ellen Liner is long time Cambridge resident.
She began studying painting and drawing at the Studio School of Cambridge Center for Adult Education, in 1998, where she met teachers Phil Press and Martin Mugar. For the next 4 years she was painting full time.
Living in the Cambridge area offers many resources for workshops and classes in painting, printing and drawing which she has availed herself of.
When in 2008 , Ellen discovered Alexandra Sheldon's painterly collage classes and workshops , she found her home.
Alexandra Sheldon continues to be a teacher, a mentor , and friend. She and Ellen participate weekly in Buddhist study and mediation group with Joel Baer.
Her studio is in Somerville Ma.